Will You Be Joining LUX In 21 Day Challenge? Let Us Know Below.
Keep Running Forward
When the future feels uncertain, it may seem tempting to stop pursuing healthy habits or long-term goals. And yet, what you choose to do every day still matters.
That's why every February we commit to doing the 21-Day Challenge: to help you run with endurance the race God has set before you.
The Challenge starts on February 1 and continues throughout the month of February.
Get ready today by selecting Plans and inviting Friends to join you!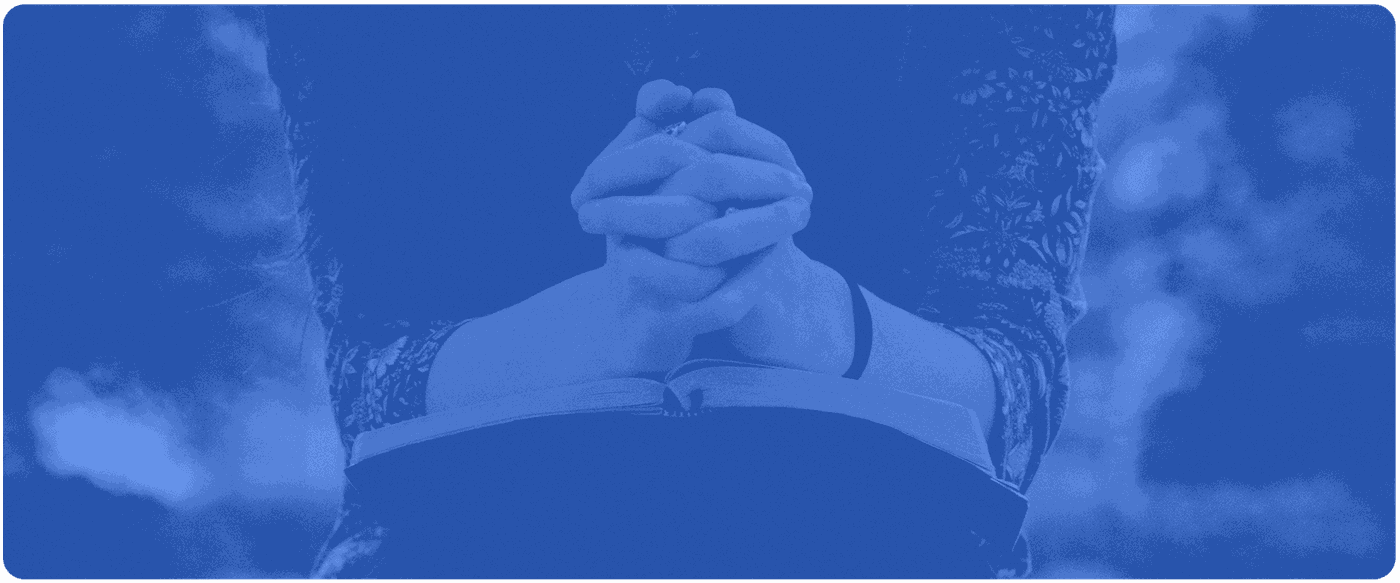 Ready... Set... RUN!
Ready … Set … RUN!
If you were to look at where your life is headed, would you say you're running toward Jesus?
The steps you choose to take each day will determine the trajectory of your life—which is why deciding to draw near to God every day matters.
Continue to actively move toward Jesus by joining the 21-Day Challenge.
Just complete 21 Plan days during the month of February, and you'll earn an exclusive Badge.
Download the YouVersion Bible App Today to choose your plan and invite a friend or two to join with you!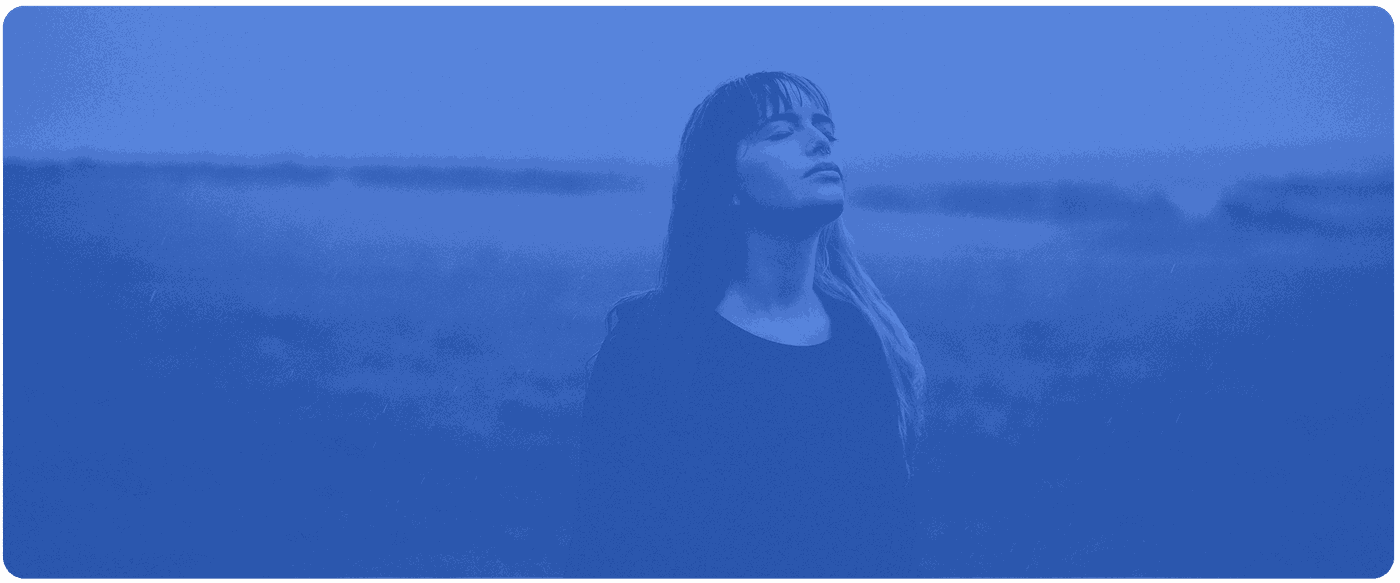 YouVersion Bible Reading Plans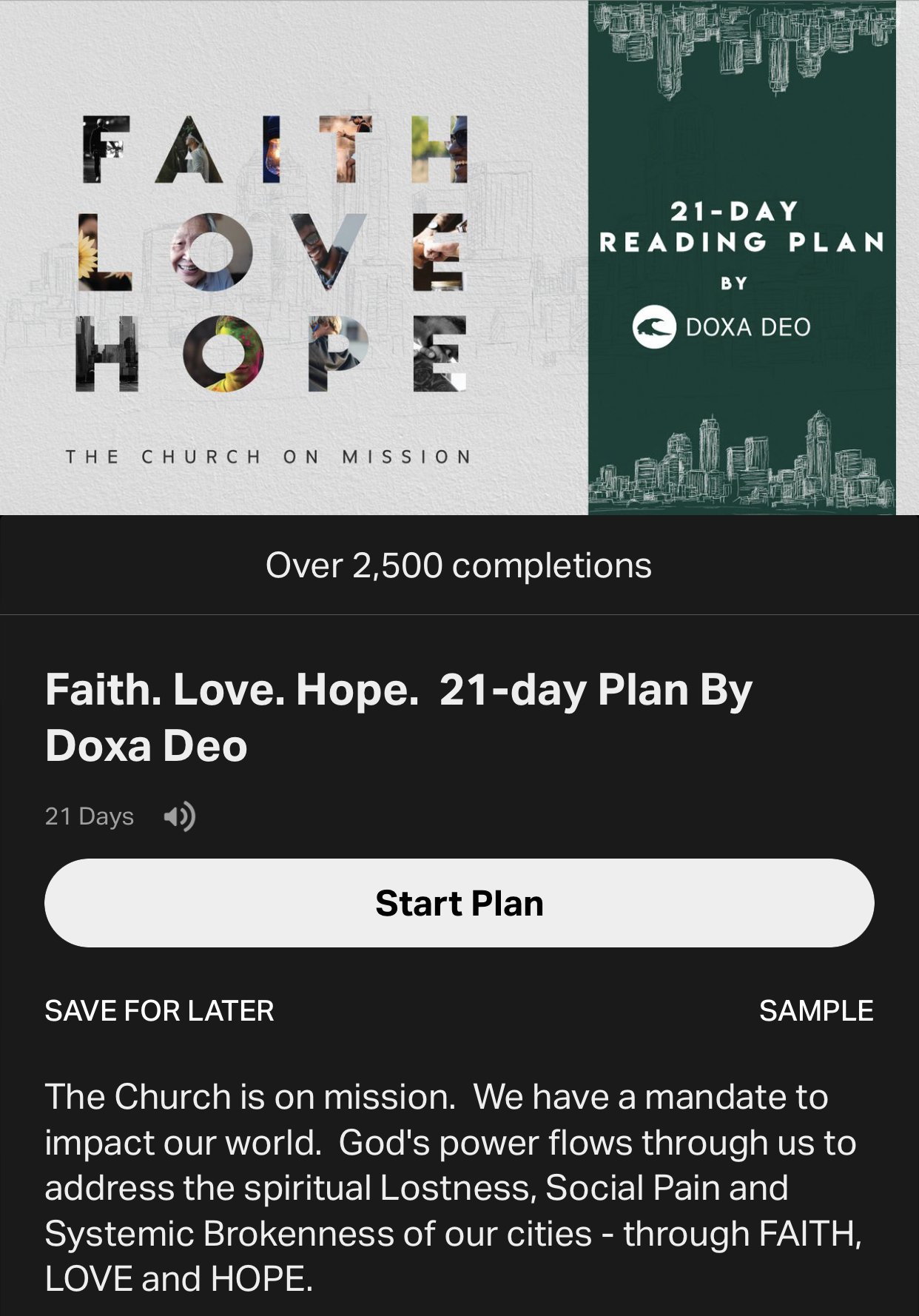 Join me in reading Faith. Love. Hope. 21-day Plan By Doxa Deo:
https://www.bible.com/en/reading-plans/12938
Conclusion
Positioning Ourselves to Receive More from God
The Holy Spirit is preparing the Church for the greatest re- vival and the most intense pressure experienced in all of hu- man history. Unmistakably, the Scriptures reveal that the years preceding the Lord's return will be the Church's finest hour, as the Bride of Christ is purified by the fires of revival and the fires of persecution.
Scripture assures us that the Bride at the end of the age will be fully prepared for the return of Christ (Rev. 19:7). This means that radical changes will come to the Church, as much of what the Church accepts as normal today will be dra- matically altered.
As the end of the age draws near, we must ask ourselves how we can cooperate with the Spirit so that we may walk in the power and intimacy with God that the New Testament church walked in. Part of the answer is found in embracing the fasted lifestyle and thereby positioning our hearts to receive more from God.